Meet Gus Zhu - The First Chinese Master Of Wine
18/11/2020
In talks with our Editor In Chief is Gus Zhu, the first Chinese national to gain the Master of Wine title.
The Master of Wine title as we all know is one of the highest accolades one can gain in the wine industry. As of September 2019, there are around 382 Masters of Wines around the world, working across 29 countries.
The Chinese wine industry has found a significant place for itself in the world of wine - and it's only going to keep growing from here on.
Meet Gus Zhu - the first Chinese national to gain the Master of Wine title. In conversation with Editor In Chief of China Wine Competition, Zhu delved into the details of his journey in the wine industry and shared with us his love for wine.
How did you get into the world of wine?
I attended a wine appreciation class by professor Huiqin Ma when I was studying at the China Agricultural University in Beijing. Right before finishing my undergraduate studies, professor Ma mentioned that Dragon Phoenix Wine Consulting founded by Fongyee Walker MW and Edward Ragg MW needed some help. Somehow, I ended up "helping" Dragon Phoenix for 5 years. Fongyee, Edward, other Dragon Phoenix members and I went through all the great times and difficulties together. We saw the Chinese wine education market went from zero to 200 people on the waiting list for WSET Diploma studies.
For the Master of Wine, it's not a course really, since it's mostly self-study. Back in 2016, when I was still studying for the Viticulture and Enology program at UC Davis, I attended the first "Intro to MW programme" seminar held at the Robert Mondavi winery in Napa. The seminar includes a "complementary" MW programme entry exam at the end. I was thinking: I paid for this seminar, why not give it a try and take the entry exam. Of course, after that, we also need to get a recommendation letter, etc. in order to apply for the programme. Several months later, I got notified that I was accepted into the MW programme.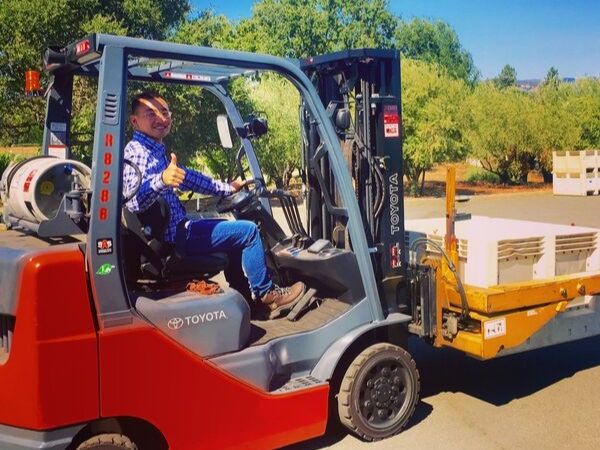 What's the story behind your firm "Gus Zhu Wine Consulting" - what inspired you to start?
I thoroughly enjoyed teaching in two cultures: in China and in the US. Seeing the diversity of people, learning from them and helping them with learning in the wine field are super rewarding to me. Also, after getting the MW title, it's time to "give back" to the wine industry. I founded Gus Zhu Wine Consulting for providing wine courses and consulting services to really help the wine industry professionals and consumers around the world who love or potentially will love wine.
---
Meet Edward Ragg - Master of Wine and Co-founder of Dragon Phoenix Wine Consulting to know his experience about Wine industry & China's future.
---
What is your vision for Gus Zhu Wine Consulting's future? Where do you see it going in the next 5 years?
I've been teaching wine courses for almost ten years. In the next 5 years and in the long term, the main thing I hope to provide is always quality wine education. There are lots of commercial wine qualifications in the world. All of them are great for the industry, but I believe that the quality of teaching is equally important. I hope that with my dedication to keep up with learning and researching in the world of wine, I can provide all the up-to-date information and standard to the future students. The focus would be developing the academic knowledge and skills that I believe would benefit everyone and the wine industry.
Check out Gus Zhu's Wine Consulting Firm here
Tell us a little about your journey while you were going towards the Master of Wine Title. What were some of the challenges you faced?
Knowing, acknowledging and overcoming my own weaknesses. I've been working on my weaknesses since day one. For example, I didn't have sufficient experience in the business side of wine. But I know that every MW and every person is not an expert on everything. Thus, I have been dealing with my lack of understanding of commercial awareness throughout the MW studies. Apparently, it worked for me. I passed all the tastings and theory exams at any stage on my first attempt.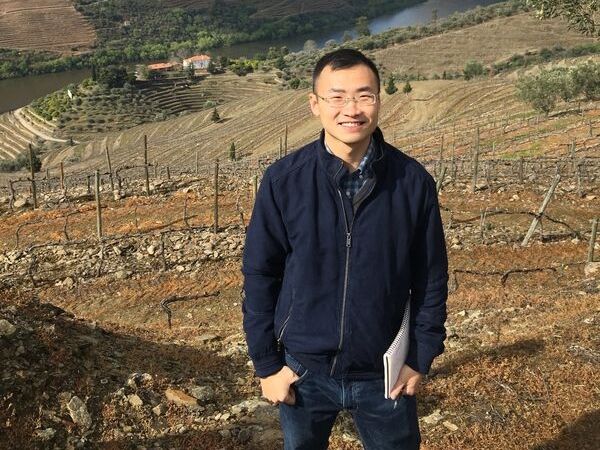 If you had to give one tip to someone who is going towards the MW title, what would it be?
It's not about showing off how much you've learnt. It's about studying and thinking about how to promote the excellence of the wine industry, as well as how to make the wine industry better or at least more sustainable. It sounds very political, but it's true. Any MW or anyone who knows the MW exam questions and the goal of doing research paper will tell you that all they expect you to show to the examiners is your mastery of industry issues for the future. For example, the exam questions may ask about the current situation of Pierce's Disease (some growers treat it as the "new Phylloxera") worldwide, whether it will become more problematic in the future, and how to control it, rather than simply listing all the facts about this disease.
---
Check out other Interviews at china Wine Competition.
---
Where do you see the future of the wine industry in the next 10 years?
As I probably indicated, MWs or human beings cannot be an expert on everything. I can only say something based on my specialties. I understand more about certain academic aspects of wine, such as the chemistry of phenolics (especially the phenolic compounds associated with red wine color) and sensory science. In the next 10 years, I believe that the detection and analyses of the currently unknown or undetectable compounds in wine will help people understand the whole picture of wine better, and will subsequently benefit the production, the sales and the enjoyment of wine. But just like most people in the wine industry, I am concerned about the sustainability of certain parts of the wine industry, such as the impact from climate change, shortage of labor, etc.
So tell us, what is Gus Zhu drinking currently? What drink do you unwind after a long day?
Anything that makes me happy at the moment. It is something that AI (artificial intelligence) cannot replace even in the far future, which is that (I will try to explain with my limited English language skill): Even if someday, AI can easily map all the genetics responsible for your preference on eating and drinking by simply scanning us, it still cannot predict us. Because what Gus Zhu is drinking at a different moment (even a different Nano-second) can make Gus feel different. For example, last night, I was watching the Blu-ray version of Fate/Stay Night – Heaven's Feel part 2 – Lost Butterfly, a Japanese anime movie with a very sad and dark story. I was drinking Pu-Erh tea to help calm my sorrow feeling for the main characters who were suffering for that part of the story. Tonight, I just went for a dinner at the Ad Hoc restaurant in Napa with a student of Dragon Phoenix visiting from Beijing. We were chit chatting a lot gossips. Of course, Schramsberg Blanc de Blancs sparkling elevated our dinner.
Hear from FeiFei,Head Sommelier at The Middle House talk about the growing Chinese wine industry. Click here